People sell their cars after a particular time. Whether they want to buy a new car or if their old car is not working out as per their requirements, the reasons could be endless. Before selling a used car, it is essential to understand the whole process involving the successful selling of a vehicle with some profits.
The article will give you an overview of all the necessary steps involved in the process of selling a used car.
Choose Where You Want To Sell
Before you proceed ahead with the process of selling the car, it is essential that you decide where you want to sell your vehicle. You get three options to sell your car, including selling to a private buyer, a dealer, or trade it in a dealership for a new car.
Selling a used car to a private buyer is not an easy job to pull off. In addition to advertising for your vehicle, you will also have to pick calls from interested buyers. Although it is not that easy, you can make more money as compared to selling it to a dealer.
As opposed to private buyers, a dealer always looks to make as much profit as possible. But it also means that you don't have to advertise your cars.
Collect all Your Car Paperwork and Essential Documents
No matter who you sell your car to, you will always need all the necessary information, including the title of the car, its servicing records, and original sale documents. It will speed up the process of selling your car and helps to prevent any glitches while closing the deal.
For you to transfer the ownership of the car to a private seller, you will need the title of the car to be transferred first. It is something that cannot be done if you are due on loans. If that's the case, you need to get in touch with the bank to arrange the paperwork for sale.
Also, you must confirm with the transportation agency whether you need to submit any other documents such as notice of release of liability, bill of sale, etc.
Set an Asking Price for Your Car
Thorough research of the market value of your car is necessary whether you are selling your car to a dealer or a private party. It would help if you considered all the factors that influence the price of your car, such as the age of the car, how well you have maintained it over the years and other factors.
Try to set up the selling price of the car a bit higher than the market value of the vehicle when dealing with a private party. A buyer might want you to negotiate the price. Therefore, you must set the selling price based on the estimates that you receive as a profit.
A dealer is a bit harder to negotiate with, considering he might be looking to make the most of the profit.
Screen Potential Buyers Carefully
You don't necessarily have to follow this step if you are selling your car to a dealer. Here are some of the essential points to consider making the most out of your sale.
Give Your Car a Curb Appeal: It is essential to make an excellent first impression to attract potential buyers. Clean the interiors & the exteriors of your car. Fix all the technical glitches before you set it up for sale. Taking the help of a mechanic is a great option to ensure that your car is free from any significant issues.
Make a Detailed Listing: Take pictures of your car from various angles with proper lightings. You can take also take photos of the odometer, under the roof, and other creative options to make it look attractive. You can share your VIN so that buyers can get the vehicle history report. Above all, it is essential, to be honest about the condition of your vehicle. Now, you can mention your asking price and whether you are willing to negotiate.
Screen Potential Buyers: If the buyers are starting the conversation with a low offer and asking if they can pay in installment, it's a red signal. You don't want to entertain such buyers considering the limitation of your time. So it would be best if you screened out these buyers based on the messages that you get from them.
Set-Up Test Drives for the Buyers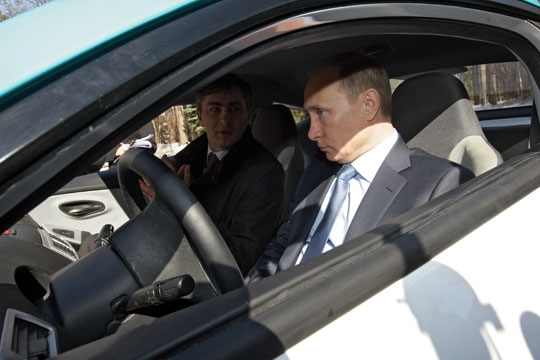 While accompanying the buyer for the test drives, make sure that you bring someone along on occasion for security measures. They might ask you a couple of questions about the car. Use this opportunity to highlight your vehicle's strength and validate your asking price. You'll also get an insight to what a buyer is looking for a car.
Note: Avoid trying to convince them too hard as it might change their mind about your car.
Negotiate the Deal
Depending on how you are choosing to sell your car, here's how you can negotiate the price.
Private Buyer: You must clear your stand on the asking price of the car, while at the same time reminding him that the deal is negotiable. Also, be prepared to move on if the buyer doesn't agree to the asking price.
Dealer: Visit as many local dealers as possible and compare their offer to get the best price for your car. Don't hesitate to negotiate with a higher trade-in amount as dealers usually began with a low offer.
Finalize the Paperwork and Close the Sale
You'll need to sign over the title of the car to the buyer and submit all the paperwork required to register the title in their name. It includes the bill of the sale, an odometer disclosure statement, and a lien release.
Note: Before completing the transaction, make sure that you remove the car from your insurance policy.
Conclusion
It is essential to take as much time as possible for research and comparison of the car price. It doesn't necessarily have to be a stressful experience. You must be flexible enough to entertain various options while selling your car.
If you are thinking of how to sell my used car Brisbane with some decent profit, the article includes all the necessary points for selling a used car.