BMW has been manufacturing high-quality cars which are both extremely powerful and reliable. Over the past century, the BMW brand has gained much success. BMW vehicles are strong competitors in many different types of cars such as expensive luxury sedans, exciting sports cars and subcompact SUVs.
Some of the top sedans in the automotive industry belong to BMW. In this article, we will be looking at present day BMW cars that excel in features, performance and build quality.
BMW X1
This is a small yet very practical and fun-to-drive SUV car which is powered by a 4-cylinder, turbocharged engine which accelerates smoothly and provides maximum power of 228 hp and fine fuel-economy ratings. X1 has renewed the exterior in 2020 with new front and back bumpers, new wheel design, bigger front grilles and fresh LED lighting. The car is driven by an 8-speed automatic transmission which shifts fast.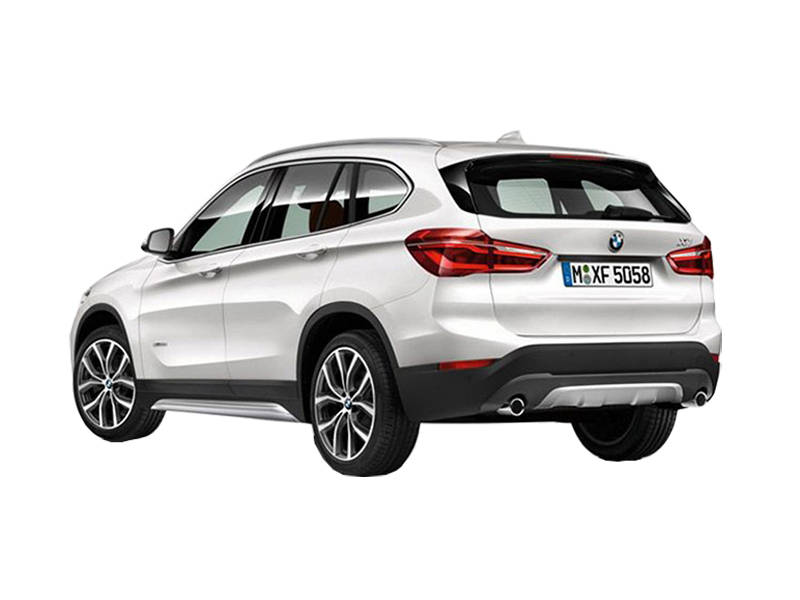 The car is capable of going from 0-60 mph in just 6.3 seconds. The front-wheel drive is standard whereas the all-wheel drive is optional. The ride of the car is so solid that it resembles more to a sports car rather than a SUV.
Moreover, the power steering is electrically assisted which is another plus point. The interior of the car is made from high-quality materials. A driver-oriented cockpit enhances the personality of the car. A gauge cluster situated in front of the driver showcases different information. The cargo space is huge which can fit 7 suitcases. The cargo area's floor is carpeted and chrome-trimmed. An intuitive and easy-to-use 8.8 inch iDrive infotainment system is standard in all X1 models. Some of the interior features include Bluetooth, navigation, Apple CarPlay connectivity, USB port and a 7-speaker sound system. An optional 12-speaker Harman audio system is included as well. Standard safety features include lane-departure warning, automatic high-beam headlamps and forward collision warning. BMW X1 has a perfect mix of sporty handling and performance which makes it one of the best SUVs of the brand.
2019 BMW 6-Series
This is a big luxury car with robust engines, good fuel economy and a comfortable ride. It comes in 2 models which are Gran Turismo and the classic Gran Coupe. The engine lineup of 6-series is extensive which includes 3 V8's and a 6-cylinder engine. The horsepower of these engines range from 300-600.

A total of 5 passengers can be seated in the car. The front seats are supportive and flexible whereas the rear seats don't have much space. The interior of the car is manufactured by German engineering. The cabin of this luxury sedan is attractive and of high-quality. The cargo space is outstanding. It offers 31 cubic feet and 65 cubic feet when the rear seats are folded. Standard interior features include wireless device charging, a 10.2 inch iDrive infotainment system, a panoramic sunroof, satellite radio, touchpad controller, 2 USB ports, a hi-fi sound system, navigation,
Bluetooth, a Wi-Fi hotspot and Apple CarPlay.
Optional features contain a backseat entertainment system and 3 different high-quality sound systems. Some of the standard and unique safety features include collision preparation, adaptive cruise control, a rearview camera, driver drowsiness monitoring and front and rear parking sensors. The BMW's Active Driving Assistant contain pedestrian detection, traffic sign recognition, forward collision warning, automatic emergency braking, lane departure warning, rear cross traffic alert and blind spot monitoring. With a tight steering, nimble handling and innovative technology, this powerful luxury car is undeniably an excellent car.
2020 BMW Z4
This sports car boasts a perfect blend of comfort and sportiness. This convertible is powered by a 6-cylinder, turbocharged engine which pumps out power of 340 bhp. The two modes are available which are Sports and
Manual mode. The fabric top of the car drops the center of gravity and weight measurement. The cloth top also increases the boot space and adds comfort. The car's bodyline is stiff yet light at the same time. A unique aluminum subframe provides the front suspension. The tight grip of the car, light handling and intuitive steering make the car a joy to drive on the road.

The interior is of exceptionally high-quality made with luxe materials. The fabric top keeps the interior sealed and insulated as well as blocking every type of noise. A few storage bins, a shelf behind the seats and 2 cupholders are found at the inside. A huge 10.2 inch touchscreen with navigation, Apple CarPlay BMW's iDrive system with sharp graphics, Bluetooth streaming sound and USB port are the standard features.
The Premium package includes wireless charging, heated seats, a heads-up display and a Wi-Fi hotspot. Standard safety features are daytime pedestrian detection, city braking and forward collision warning. The seats of Z4 have electric bolsters underneath which makes them stuck in place. The dashboard is made of distinct material that isn't found in any other BMW.
The Z4 is the brand's least expensive 2-seat vehicle and is now only offered in a convertible model.
2019 BMW X3
This luxury crossover is powered by a 4-cylinder, 2 liter turbocharged engine which gives smooth shifting, high acceleration and 248 hp. The car has premium interior trimmings with excellent fuel efficiency. Many driver-assistance features along with a modern iDrive infotainment system and sport steering wheel is provided in the X3. The choice of adaptive suspension enhances the handling of the car. 3 modes are offered which are Sport, Comfort and Eco Pro.

The 10-way power-adjustable front seats paired with side bolsters are cozy and supportive. All the seats are quipped with cushions. The interior is made with specifically chosen materials for example the dashboard is made of stitched faux-leather and nickel metal trims on the door coverings.
These details are elements of luxury in the car. The intuitive Drive infotainment system includes a 6.5 inch display, Bluetooth connectivity and a USB port. The cargo space is huge. This is a very competent car with a perfect ride quality.
2020 BMW 7-Series
The quirky, smooth and silent ride of the 7-series is similar to that of Rolls Royce. A big grille is situated at the front of the car which produces more power and ingests more air. It is a 4-door sedan which can seat 5 passengers. An intercooled, V8 turbocharged engine is placed at front in this all-wheel drive car. An 8-speed automatic transmission propels the car efficiently. The 12 kWh battery delivers 35 miles of EV range and the hybrid system offers 389 hp and 442 lb-ft torque.

More than enough space is provided for front and rear seats. A tray table extends out from the Rear Executive Lounge Seating. Voice controls are added in the infotainment system. The car responds to the demands of the passengers through the gesture-control system. Another innovative technology found in the car is the Extended Traffic Jam Assistant which drives the car on highways below the speed of 37 mph while the camera is in the instrument panel.
This luxury sedan has done a brilliant impression of a sports car. Which one of these Iconic BMW cars is your pick and why?